Are you prepared to make your ideal building project a reality? Look no further than the Construction Loan from Millendeal. We offer customizable financing alternatives catered to your particular needs as one of the best construction loan lenders in the business. You can benefit from the simplicity of the construction to permanent loan with our construction loan. Combining your construction and permanent financing into one package will save you time and work.
Uncertain of your borrowing capacity or potential monthly payments? We can assist you with our simple construction loan calculator. It will provide you with an estimate when you enter the relevant information, making the process of financial planning simple. We at Millendeal are aware of the uniqueness of every construction project. Home construction loans provide specialized financial support for building new homes. These construction home loans cover various expenses, including construction costs, materials, labor, and permits. Our knowledgeable staff is committed to offering dedicated assistance at each process stage. Contact us immediately, and we'll help you find the best home construction loan tailored to your project.
What is a Construction Loan?
An exclusive form of financing, a construction loan, is created to pay for building a new home or refurbishing an existing one. With flexible and affordable loan alternatives to meet your needs, Millendeal takes pride in being one of the best construction loan lenders on the market. Now tell me how a construction loan functions. It gives you the money to pay for building expenses, including materials, labor, and permits. 
Typically, the loan is broken up into "draws" or disbursements over time as the construction is completed. Choosing Millendeal has benefits, like our construction to permanent loan option. With this kind of loan, you can quickly move from the building stage to a long-term mortgage after your project is finished. This makes it unnecessary to obtain a second loan and streamlines the financing procedure.
On our website, we offer a construction loan calculator to assist you in planning your project. You may calculate your monthly payments and make wise financial decisions by entering pertinent information like the loan amount, interest rate, and loan period. Are you prepared to carry out your construction plans? Contact Millendeal immediately; our knowledgeable staff will help you get the best construction loan for your needs.
What are the Benefits of a Construction Loan?
To ensure the success of your construction project, choose a construction loan from Millendeal. Here are seven significant benefits:
Flexibility: Because our construction loans are customized to meet your individual needs, you can adjust the funding to meet the needs of your project.
Competitive Rates: We offer competitive interest rates as one of the best construction loan lenders, enabling you to save money throughout the loan.
Simplified procedure: By choosing our construction to permanent loan option, you can avoid obtaining a second mortgage once the building is over.
One-Time Closure: With our construction loans, the construction phase and long-term financing are combined into a single closure, streamlining the procedure.
Draw System: Money is distributed in draws or stages, ensuring you can access the money you need as building advances.
Budget Control: Using our construction loan calculator, you can properly plan and control your spending by estimating your monthly payments.
Professional Direction: Our knowledgeable staff will assist you in obtaining a loan by giving personalized guidance and responding to your inquiries.
You may confidently start your construction project if you get a construction loan from Millendeal since you will have the required support and money. To discuss your alternatives and begin, get in touch with us right away.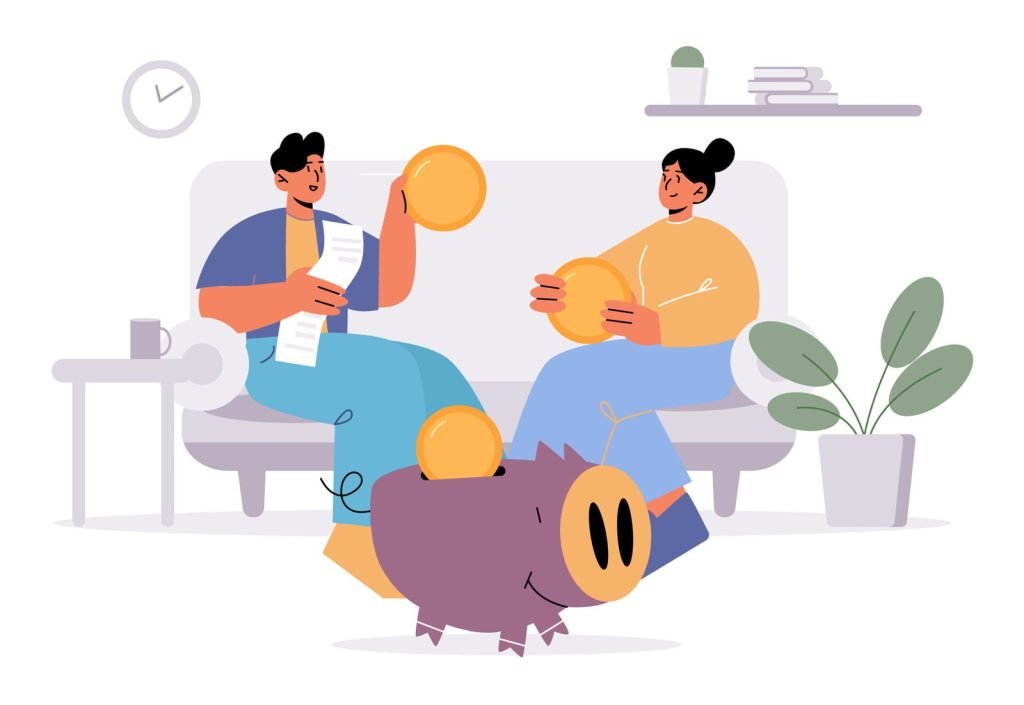 Minimum Requirements For A Construction Loan
Fulfilling the following standards can improve your chances of receiving finance from our lending partners. Getting a loan may be challenging if you don't meet these requirements. Additionally, while looking for a construction to permanent loan, having a solid credit history and proving your financial stability are crucial.
How To Apply For A Construction Loan
At Millendeal, we work hard to make the application procedure for construction loans simple. Provide the relevant information about your project and financial position on our user-friendly construction loan application form. Our team will quickly assess your application and walk you through the following procedures. The steps are as follows: 
Research and Information Gathering:
To discover more about our construction loan possibilities, brow the Millendeal website. Use our construction loan calculator

to calculate your prospective loan amount and monthly payments. Get acquainted with the requirements and application procedure.

Complete the Construction Loan Application Form:


Fill out our user-friendly

construction loan application form

, providing accurate and detailed information about your project, financial situation, and desired loan amount. Consider explaining why Millendeal is the

best construction loan lender

for your requirements.

Submit and Await Approval:
After completing the application form, send it to us online through our safe platform. After carefully reviewing your application, our professionals will contact you if any more details or supporting documents are required. Rest assured that we will do our best to respond quickly and keep you updated on the status of your application.
With Millendeal, applying for a construction loan is simple—profit from our knowledge, affordable prices, and dedication to providing top-notch customer service. Fill out the construction loan application form right now to get started on your adventure, and we'll work with you to make your dream a reality.
Pros of Construction Loan
Cons of Construction Loan
What our customer saying about us